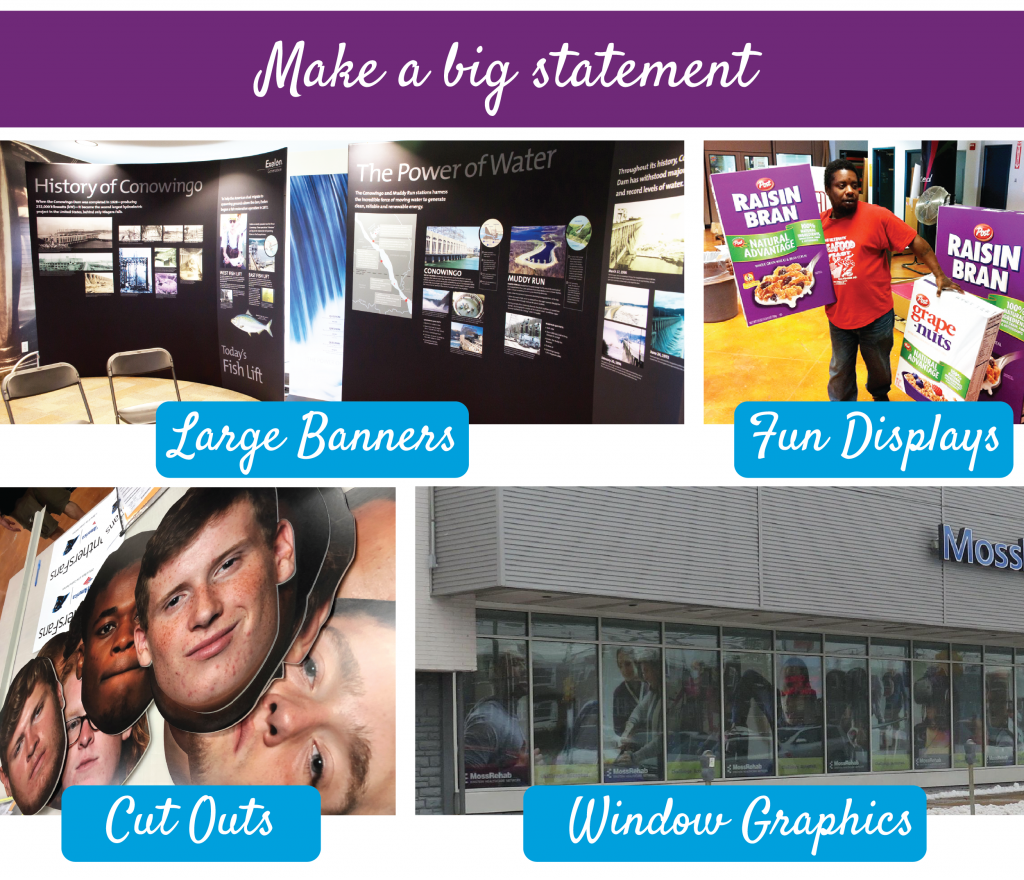 If you are looking to make an impact while doing something fun and creative, TGI's wide format department is a great place to start. We can provide you with quality posters, pop up displays and large banners or transform your work space with privacy displays and brand graphics.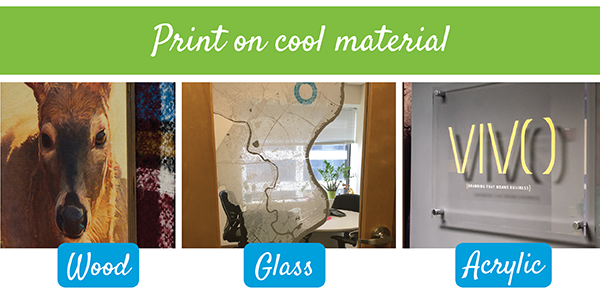 Bring a new element into your design by printing on a cool material. We can make your message pop on wood, glass, or acrylic.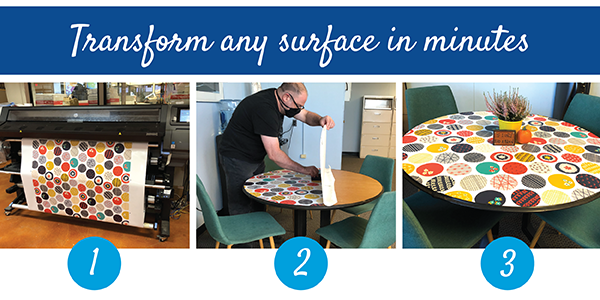 In no time at all you can transform any space with a cool pattern, logo, or piece of art. For this old table, we measured the area, picked out a fun and funky design, cleaned the table surface, cut the design to fit, and then applied the permanent adhesive directly to the surface. The material will not crack or peel, it stays in place and wipes off cleanly. Think of all the unique ways you can easily spruce up your work space.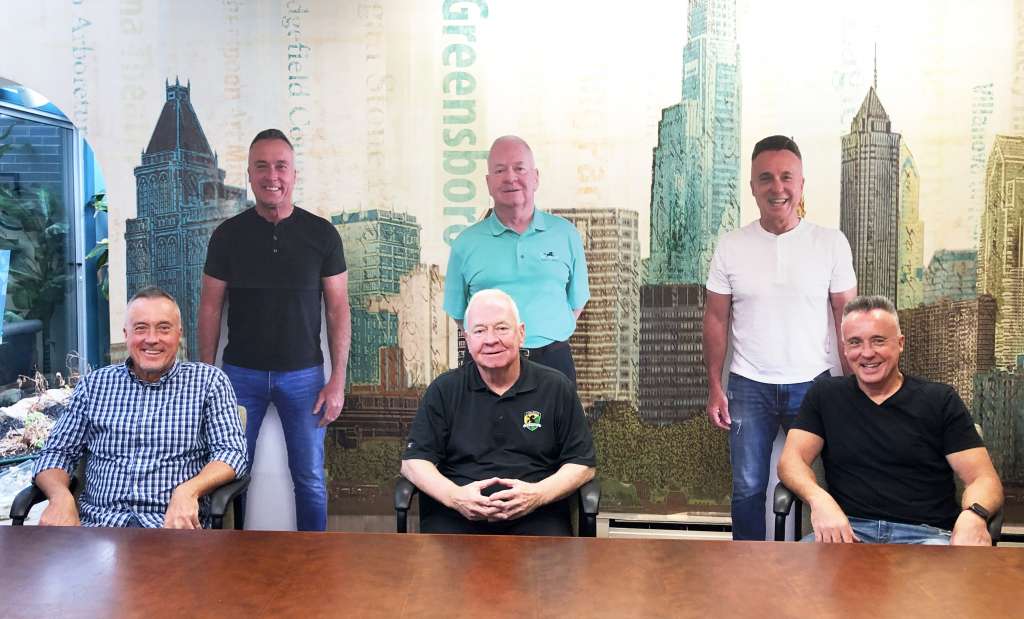 Along with printing on cool materials and creating awesome wall murals, custom standees are a huge hit in TGI's wide format department.
Clients usually request these unique standees for birthday, anniversary, and graduation parties but we produced these just to have a little fun in the office. And if Jack, Rick, or Scott need to take a vacation, we now have a back up 😉